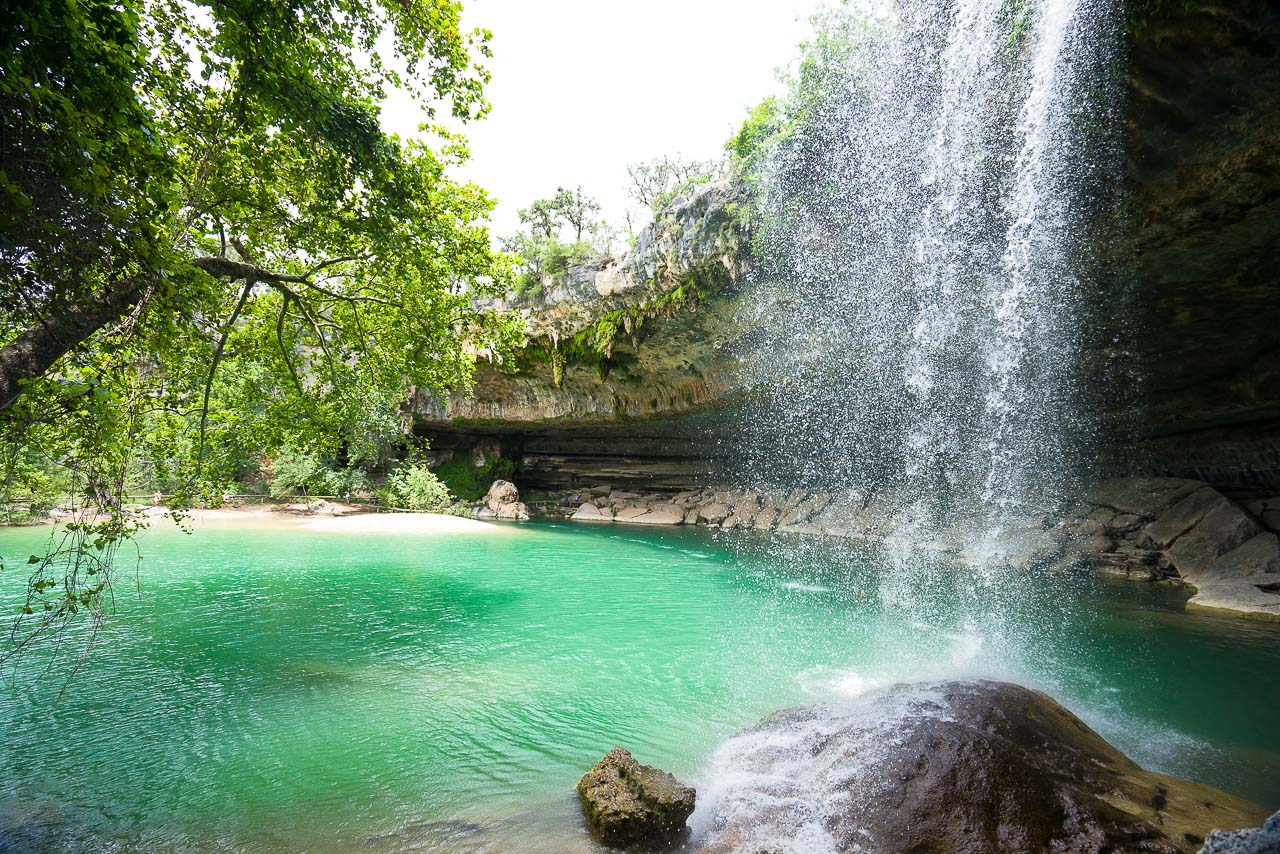 As the Texas summer is seriously heating up, convincing your friend who hates extreme temperatures to go out for outdoor activities is not easy.
I am not a big fan of Texas heat either. I have dark hair and without wearing a light-colored hat, my hair absorbs too much heat and after 10 minutes under Texas sun, my brain starts boiling.
Among my limited summer activities, Hamilton Pool Preserve in Dripping Springs, Texas (about 20 miles southwest of Austin), is one of my favorite destinations for spending time outdoors in the middle of summer.
The natural swimming hole under a dome decorated with summer greens is open for swimming, depending on the water conditions of the day. I personally did not have a chance to swim in the water, but every single person who swam in the water before told me that I was so unlucky that I have not had a chance yet.
During the summer months, many people travel to Hamilton Pool. As a reminder — from 2017, the park now requires reservations to enter from May to September.
For more details, please check Travis County Parks updates. To enjoy and maintain the beauty of this rare natural environment,
please respect their rules.
© Ellie Teramoto Photography
www.ellieteramoto.com